#EatClean can be easy, we just have to choose our food location carefully. There is always a choice! So today i want to share with you THE DAILY CUT.
ONE RAFFLES PLACE
1 Raffles Place
#B1-31 One Raffles Place
Singpapore 048616
Mon-Fri: 11am to 3pm (last order at 2.45pm)
Mon-Fri: 6pm to 9pm (last order at 8.45pm)
Sat-Sun: 11am to 4pm (last order at 3.45pm)
ONE-NORTH
1 Fusionopolis Place
#01-28/29 Galaxis
Singapore 138522
Mon-Fri: 11am to 8pm (last order at 7.45pm)
Sat: 11am to 4pm (last order at 3.45pm)
Sun & PHs: Closed
Alot Alot Alot of meat, i must say they are really generous with their meat serving if you are wondering how much is alot see below. A very well planned out food choices for everyone, be it bulking or cutting they will have a customize menu all ready for you.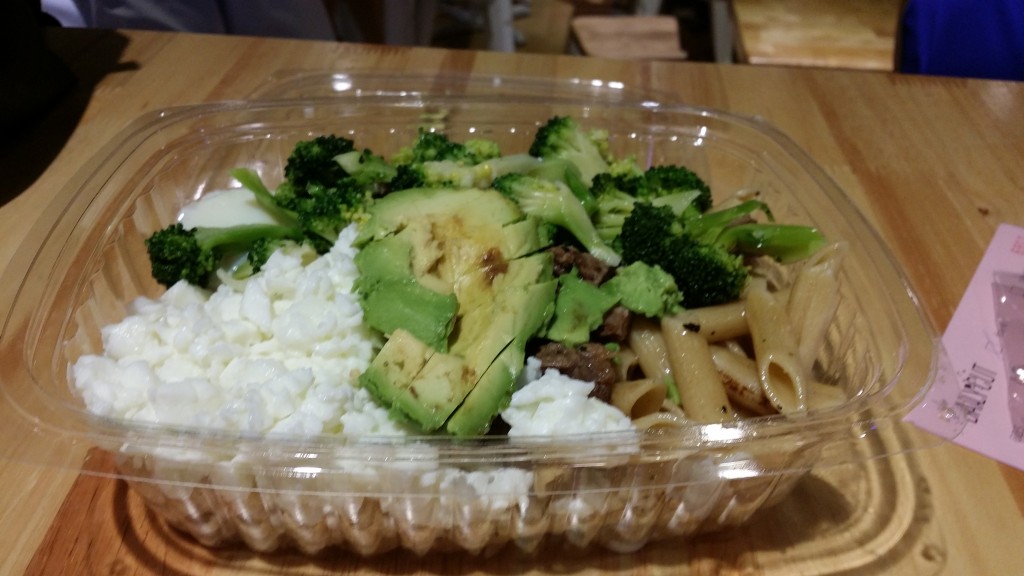 For people who wish to cut i highly suggest going for salad as the base and get a serving of protein together with avocado, broccoli and nuts this will cost you about $14 depending on meat choice.
To gain weight can consider going for 2 portion of protein and 1 carb choice (sweet potato, Brown rice or pasta) this will cost around $18.
Value saver i will highly recommend you to buy the 3 meat combo and add on a serving of carbs. you can eat half and save the other half later! i sometimes do 3 meat and 3 carbs and i eat for 3 meals. 😉 Dont say never share my secret. 😀
Lunch hour at daily cut is crazy (12 to 1pm), so be prepared to queue for 20min and they may not have a seat available. Hope to see you around at daily cut soon!